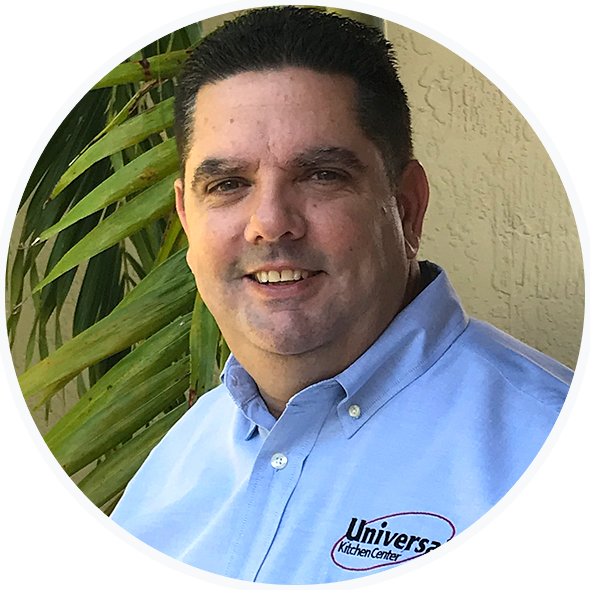 I'm the founder of Universal Kitchen Center in Miami FL, and have been in the custom kitchen cabinet business for more than 35 years. As a Certified Kitchen and Bath Designer, I help homeowners design the kitchen and bath of their dreams.

About Enrique Morales, CKBD
I got my first job at a woodworking shop in the town I lived in at the young age of 16. I learned a lot about manufacturing custom wood cabinetry in that shop. But what I didn't know until 10 years later when I got married and had to buy my first kitchen cabinets, was the importance of design.
It was an exciting time for me because I realized at that moment that I could make a difference in people's lives, in the same way designing our first kitchen made on my wife and I. So as they say in the movies, the rest is history.
I had found my calling in the world of design, and the experience I had gained in the prior 10 years in the manufacturing process was invaluable in bringing it all together. I knew I had found my calling, and knew it was what I wanted to do then, and still want to do now more than 35 years later.
As a kitchen and bath designer what still inspires me today, is the reaction on people's face when they see it all come together. When people entrust you with their home and you fulfill their expectations, the sense of accomplishment in making a difference in their lives is very rewarding for me.
Schedule a Free No-Obligation Consultation
Click the orange button below to book your Free Consultation today or call us at (305) 218-5108.