Quality Cabinetry Design and Project Management
Universal Kitchen Center offers you quality cabinetry, countertops and design, with meticulous attention to project management to help make your dream kitchen a reality… You get:
Computerized kitchen, bath and closet design using the latest technology
Consultation services in design and finishes
Application of technology and experience to maximize the use of space
Professional installation with emphasis on every detail
Reliable customer service
Let's begin the journey to kitchen bliss today.

Brigdewood Cabinetry has been manufacturing wood cabinets for over 25 years. Brigdewood Cabinetry's mission is still the same, to combine high-quality materials, with the experience to craft beautiful custom cabinetry that will complete the kitchen you've been dreaming of.
Brigdewood offers well designed, high-quality cabinets at affordable prices and is proud to build them right here in the USA. All of the cabinets are built in Chanute, Kansas.
Bridgewood produces a product line that is flexible enough to meet most budgets, but custom enough to meet almost any customer's needs. Unlike many manufactured cabinets, your kitchen is built to your specifications to fit only your home.
With over 220,000 square feet of manufacturing space, Bridgewood uses state-of-the-art equipment and old world craftsmanship to offer you a high quality durable product at Home Center pricing.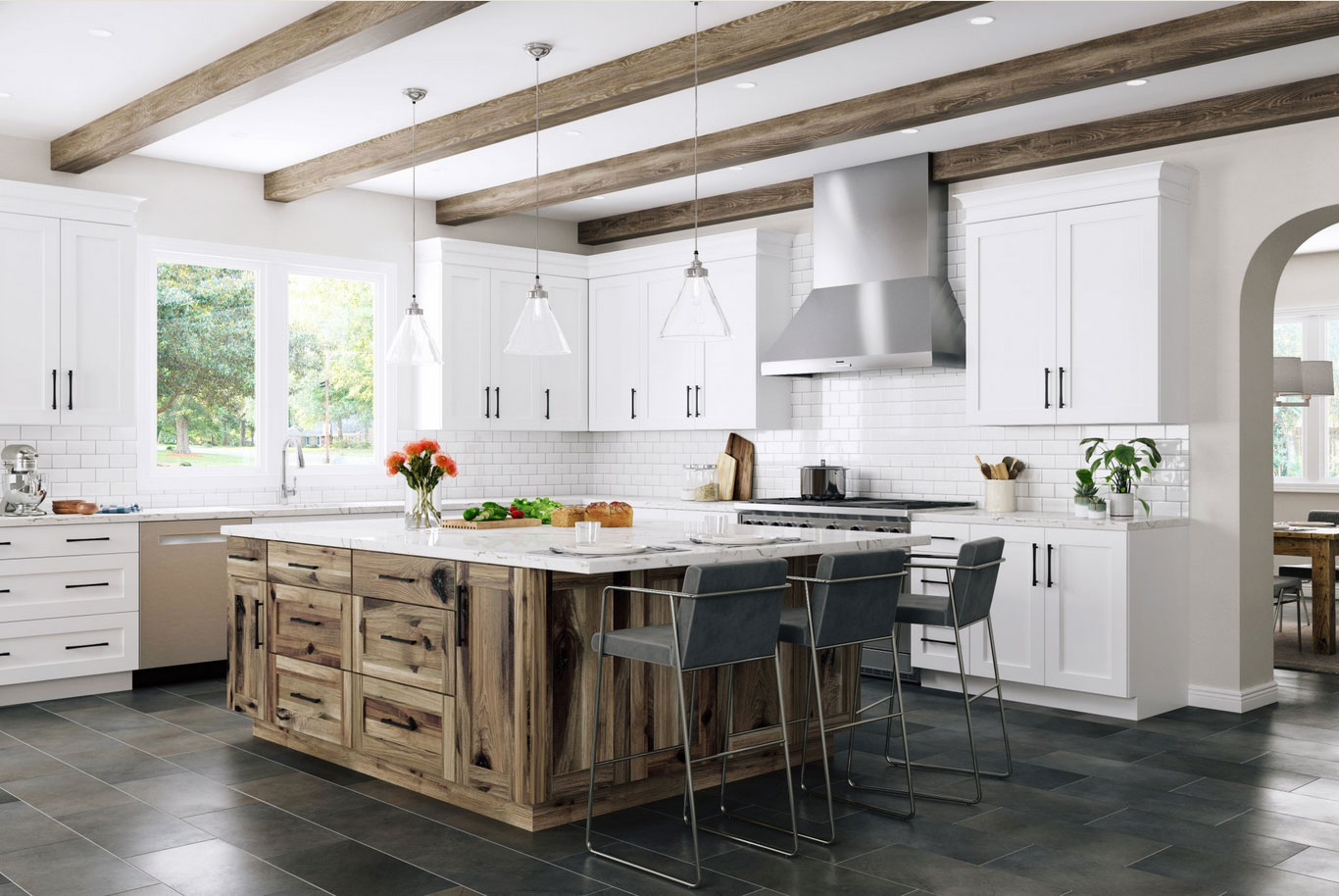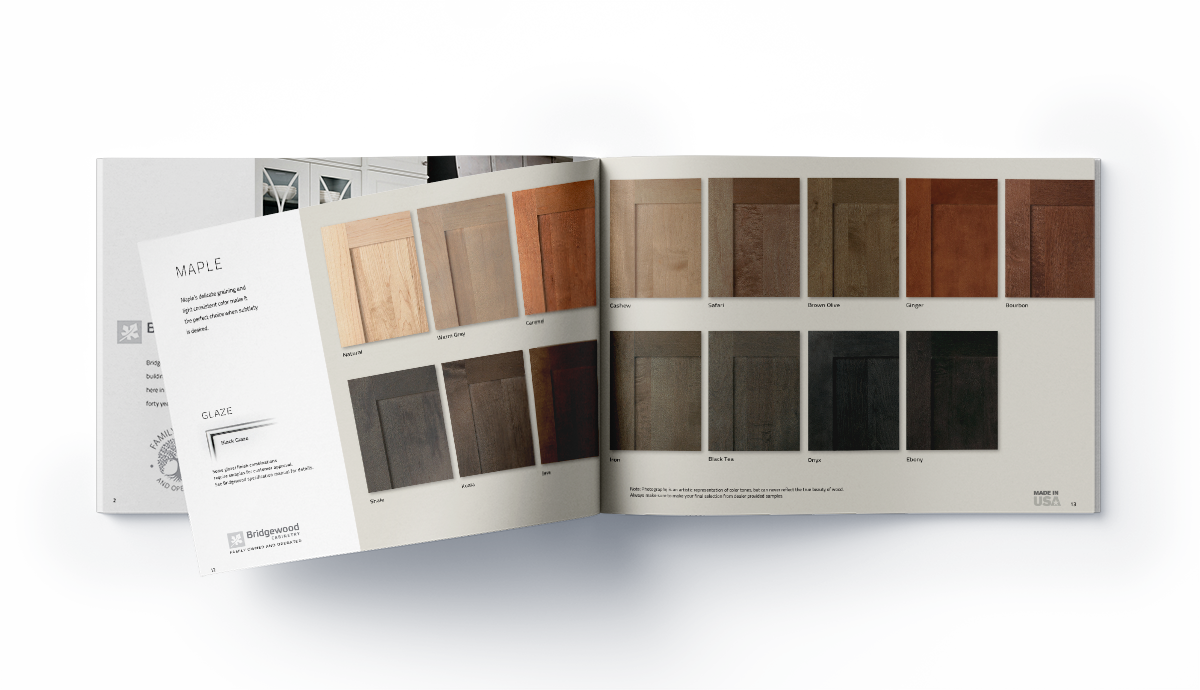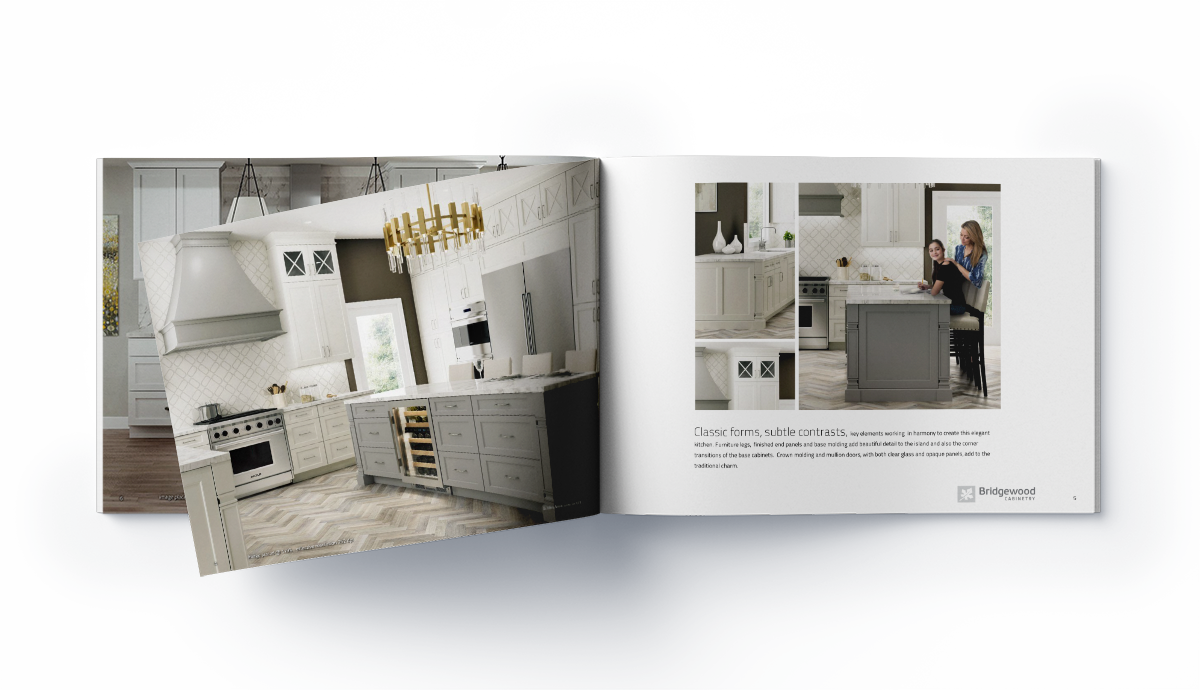 The Lifestyle brochure is a gallery of beautiful kitchens, to inspire you and highlight new features in the 2020 line. Click here to preview.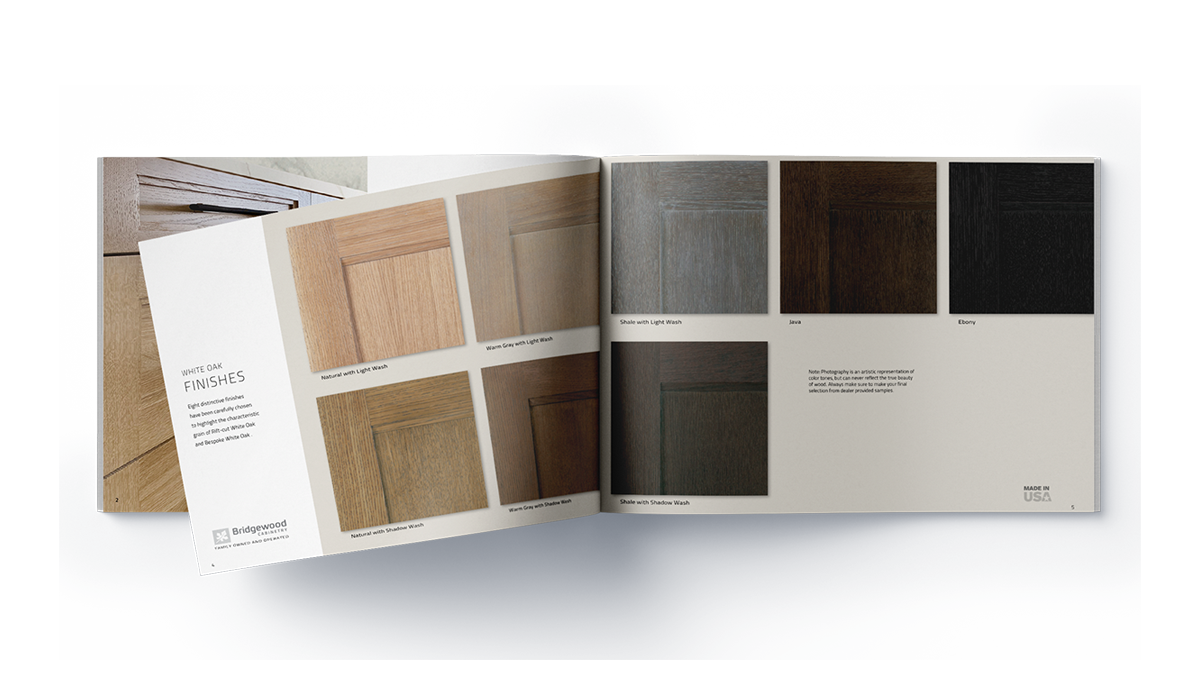 The White Oak brochure displays our beautiful line of White Oak cabinetry and explains the two saw patterns we offer. Click here to preview.
Have Questions?
Call us today at (305) 218-5108 to schedule an appointment for a Free Consultation, or click the button below to schedule it online.